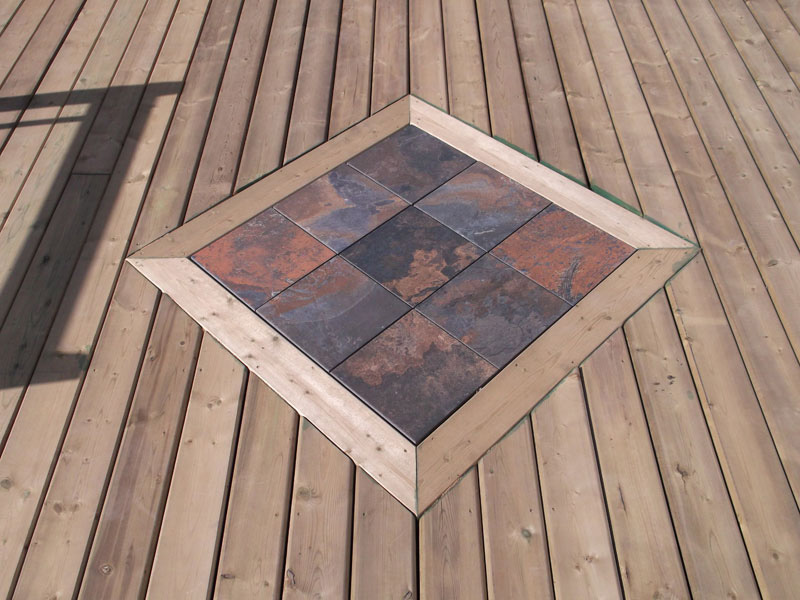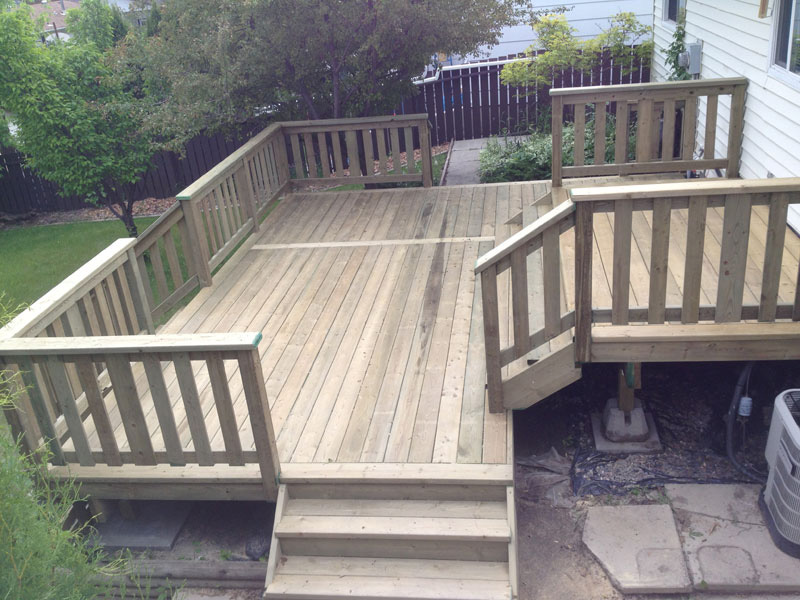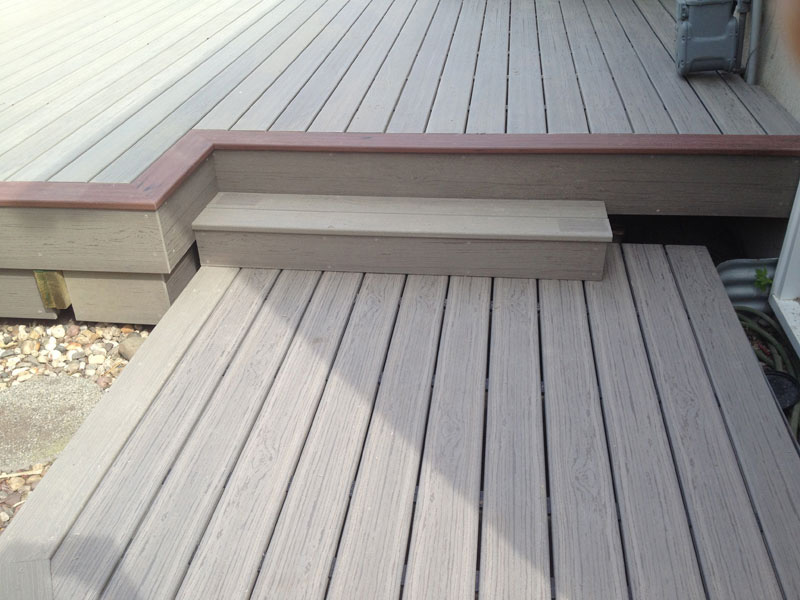 As you can see from the photos, I love to bring creativity and variety into play when designing a deck. Some customers have a design in mind and I simply offer suggestions of ways that the design can be tweaked to improve looks and functionality. Other customers look to me to provide the design to fit their space. Either way, I always provide pictures, diagrams and lots of dialogue to ensure the customer if fully aware of how the deck will look, and to ensure that the design suits their individual needs.
There are several features you note in these photos. One is that all my deck surfaces have a border around the edge. I have been a finishing carpenter for many years and to me it is little touches like that which turn a plain deck into a thing of beauty. I also fill in the risers on my steps, which looks so much better and is safer as well. Speaking of steps, all my steps are built the old fashioned way, by cutting a dado groove in the stringer to support the tread. These steps will never loosen up or come apart.
Gates
I have built a lot of fences in the past, but am focusing mostly on decks these days. I show these gate photos as another example of how a little extra work can turn an ordinary thing into a thing of beauty. It shows again how I approach my work - a little creativity and attention to detail produces a result to be proud of.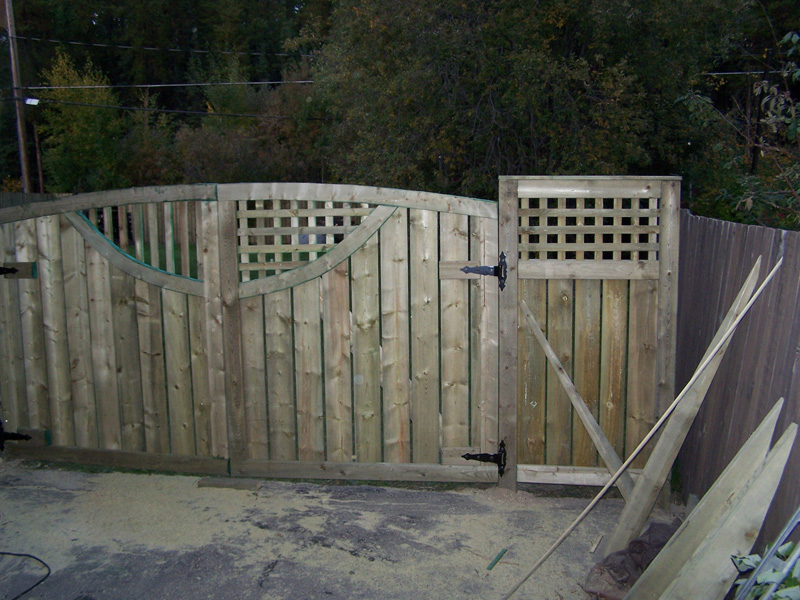 Privacy Screens
Many customers request a privacy screen to block the wind, to block the view from the neighbor's window, to hide the BBQ, to set the BBQ off in its own little nook or to add a little something unique to their deck. As you can see from the photos, there are lots of options for privacy screens. I am always happy to discuss ways to make your deck uniquely yours. And best of all, there is usually very little price difference between a plain handrail and a lovely privacy screen.